For some reason, Google Adsense keep rejecting my form submission because they said my blog lack content. So I decided to add some stuff.
It's that time of the season again, with Spring anime is almost gone and Summer anime is approaching "streets ahead" (seriously, how good is the Community season finale?). I actually intend to watch most of the summer anime, but I'm narrowing down to my most hyped anime that I will definetely watch this season in alphabetical order (art taken from the official site):
1.

Aoharu x Giganjuu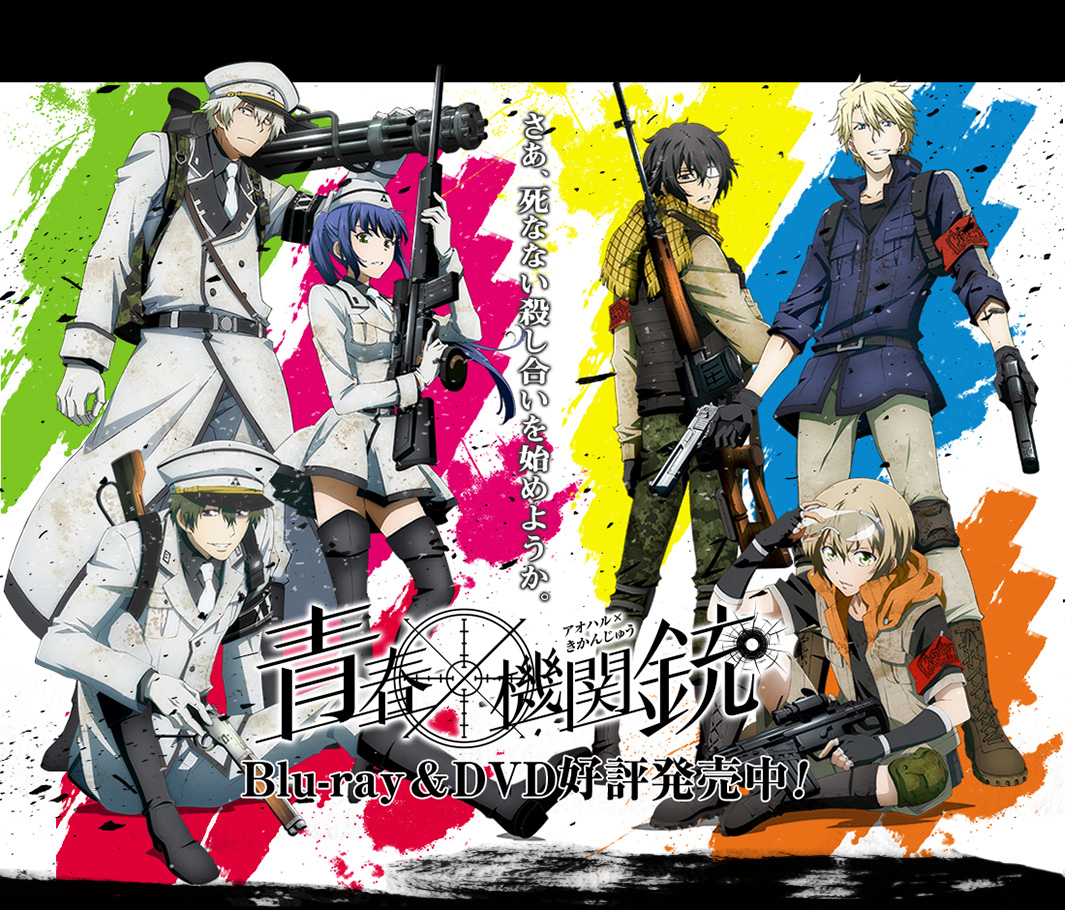 Just think of it as a mix of Ouran High School Host Club and Sabagebu. Actually it's exactly that. A crossdressing girl damaged a host club's property and then was forced to play survival game to pay off his debt. It has an interesting premise and Square Enix published the manga with Brain Base as the studio. And just as any other Square Enix and Brain Base works this season (Arslan Senki and Durarara x2), I can hear fangirls screaming. Maybe I should go and get Sabagebu out of my backlog after I'm done watching this.
2. Charlotte
The main character Yuu has the ability to possess someone for a short period of time. He was discovered by Student Council president, Nao, who has the ability to become invisible to one person. Together, they tried to search and protect other students with abilities....
Created by Jun Maeda, creator of Angel Beats and Hibiki's Magic.... you already know what to expect from this High-School-Themed Feel Ride.
3. Gakkou Gurashi


I've been hyped of this anime ever since they announced it. The character design is so cute and the huge twist on the first chapter of the manga got me hooked on this series (I'm not going to spoil it to those who haven't read the manga yet.) The addition to the main cast is a nice touch. I wonder what will happen to that new girl.... Don't tell me she's also....
4. Gangsta


After seeing the rest of my watchlist, I reaziled that I need something that will make feel like a man. I mean Sex and Violence? What else can you ask for?
5. Gatchaman Crowds



I think I'm gonna backlog the first season....





6. Gate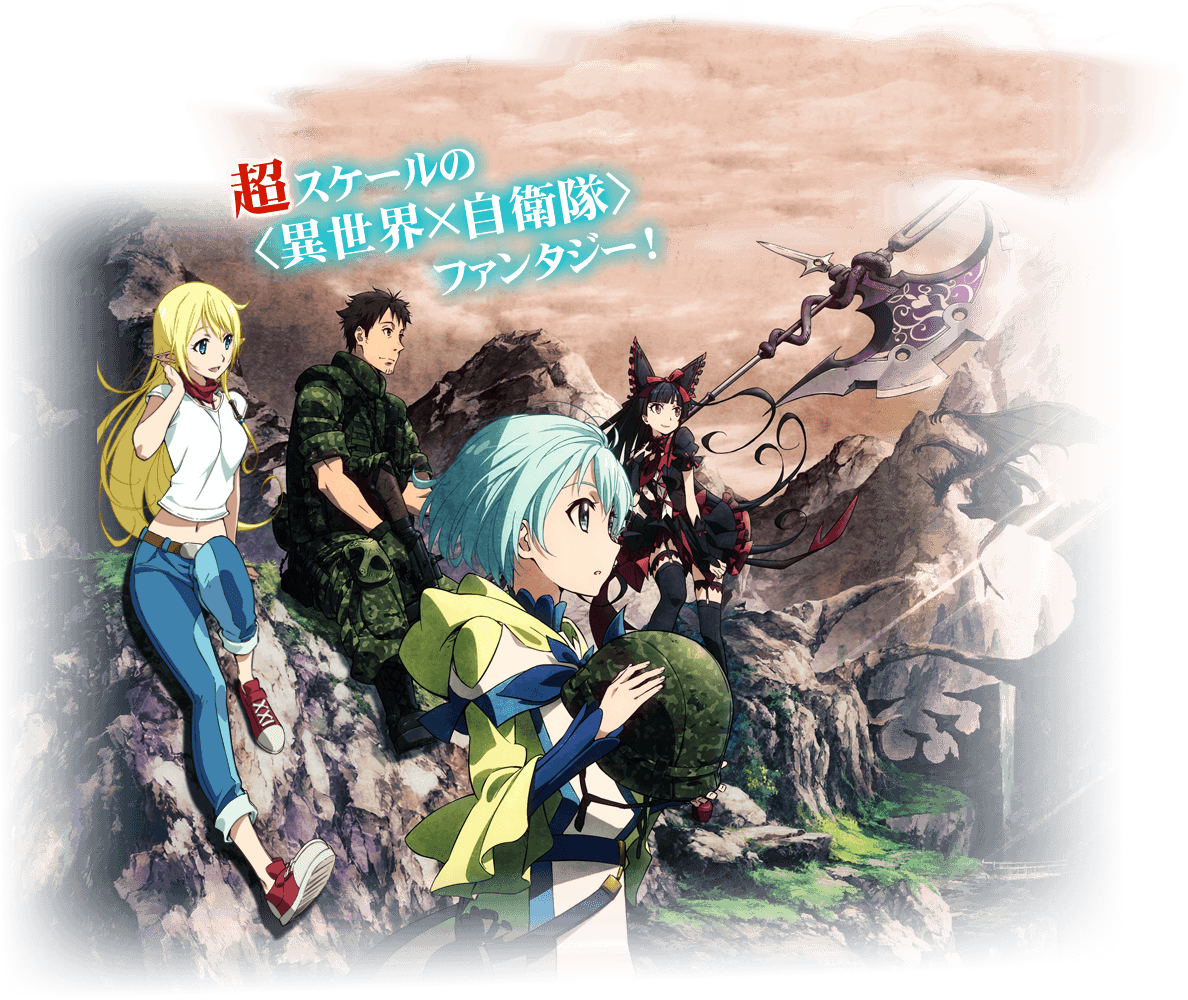 Last year, I keep comparing Outbreak Company and this to my friend saying that Gate is way more superior. I mean, come on! Which one is better: forcing your waifu to watch your favorite anime or shooting a dragon with a bazooka?
7. Jitsu wa Watashiwa a.k.a. Dumbpire

I just cringe everytime Raku is just being a dense beta MC in Nisekoi. But in Dumbpire, I'm just enjoying every moment. It's the Gintama of romanctic manga. It can't get any better that. Based on the PV, I think they got the atmosphere right....
8. Monsusu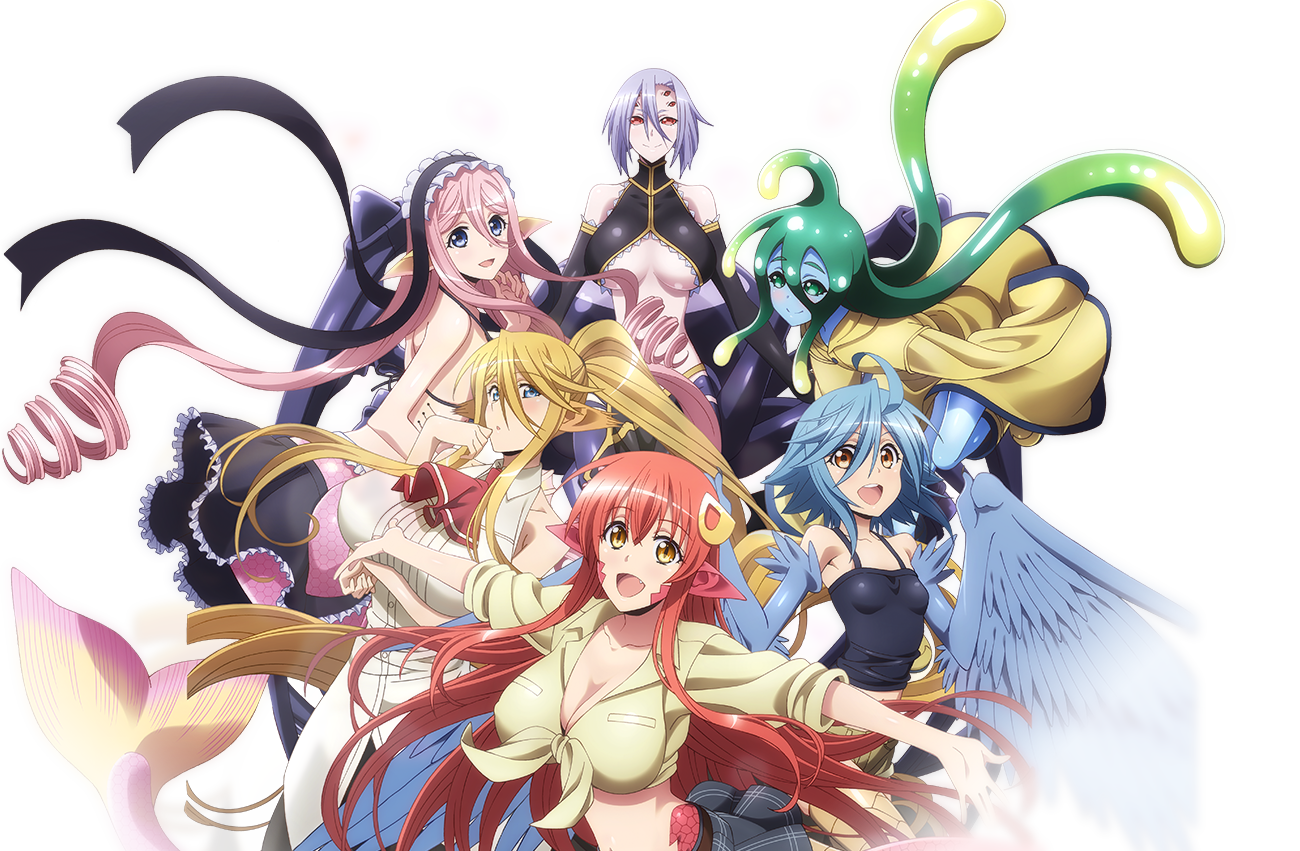 I think I will awaken some fetishes within me by watching this.... #teamRachne
9. Non Non Biyori

Yeah... I think I could use some healer-slice-of-life-anime after all these translating work....
10. Overlord


People who've read the novel (I only have read up until volume 2....) have been hyped for this anime. If you've listened to the Drama CD, you know that they've made the right choice in casting. On top of that It's by studio Madhouse! This anime is going to be good, your argument is invalid!
11. Ranpo Kitan
I've never read Edogawa Ranpo's mystery novel before. But I'm interested after seeing that episode of Antiquarian Bookstore Biblia's Case File. I have the feeling that this will have the same atmosphere as Un-Go.
12. Ushio & Tora


I heard that It's a classic (I haven't seen the OVA yet) and I heard that they will try for it to be true to it's source. If there's one thing a fan can ask for, it would be for the adaptation to be true to it's source material.
13. Working S3



Will Takahashi become Poplar's big brother? Can Inami cure her fear for men? Will Yamada have the family she have been wishing for? With new characters joining the mayhem, will Wagnaria actually stays open? Find out in the third (and possibly the last) season of Working!!!





14. Hetalia S6

If you've been to my Youtube channel, you probably have seen me cosplaying as Nihonloid. You can tell that I'm a Hetalia fan. And after seeing some of my favorite series got DEEN-ed (I'm still mad about Bakumatsu Rock and Log Horizon!), it's nice to see DEEN do what they do best: pleasing fangirls. And man do they got it right this time (seriously have you heard the new German brothers' new character song?)!
15. Million Doll
Well, I'm looking forward to Re:Life anime adaptation in 2016. In the meantime, I'm gonna settle with Million Doll. I just hope that they got the music right. I'm expecting Perfume vs. LiSA....
So that's my most hyped watch list this Summer. I'm planning to put this kind of content in this blog. I could've just do it in the form of a VLog in my youtube channel, but thinking about the editing tingles my procrastionating sense. Look forward to my next entry where I give my first impression of the whole summer anime!